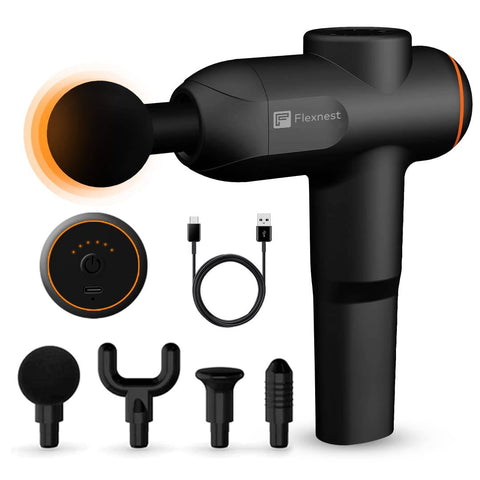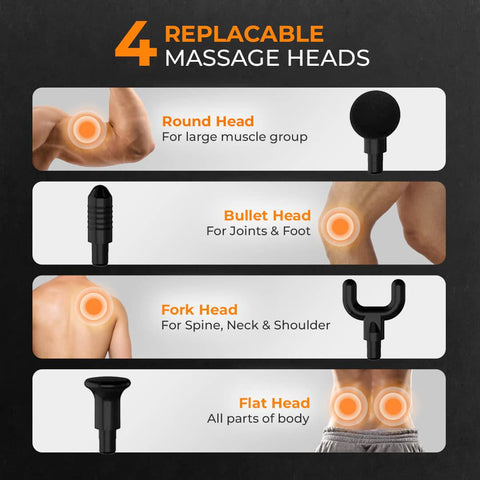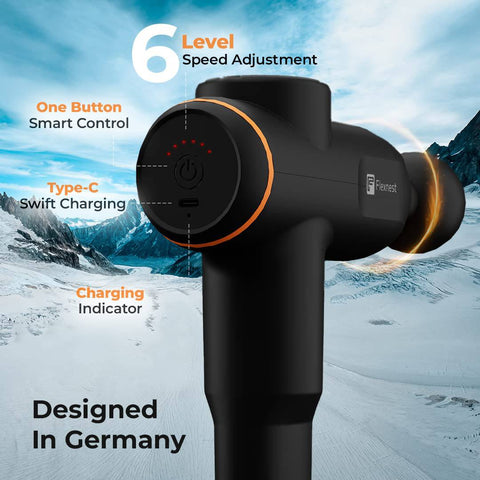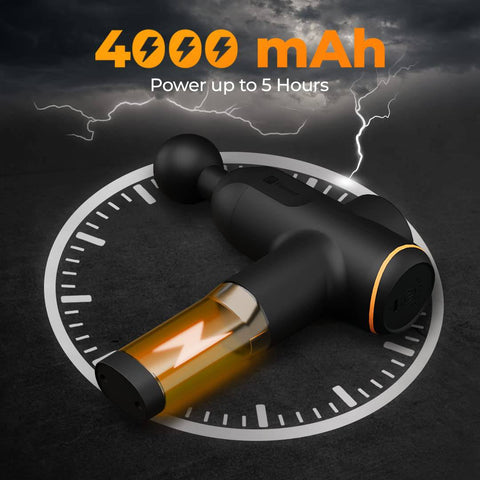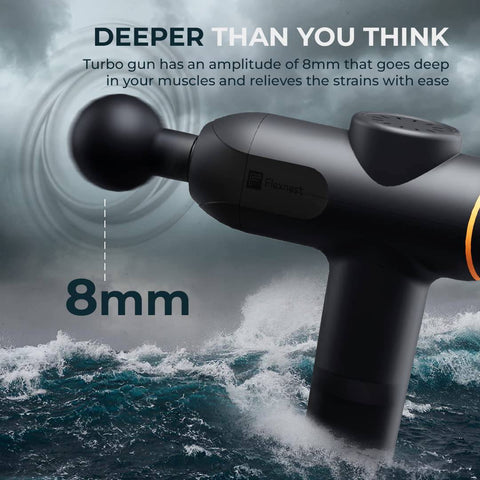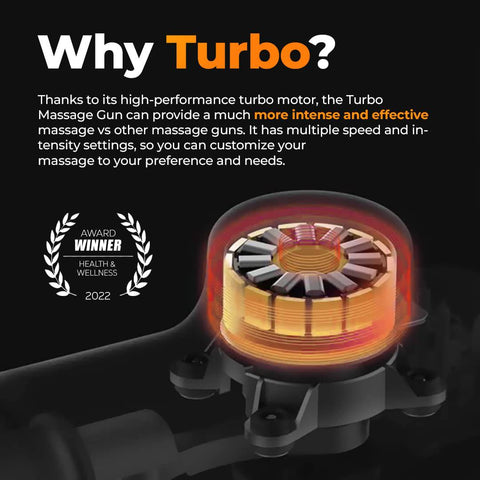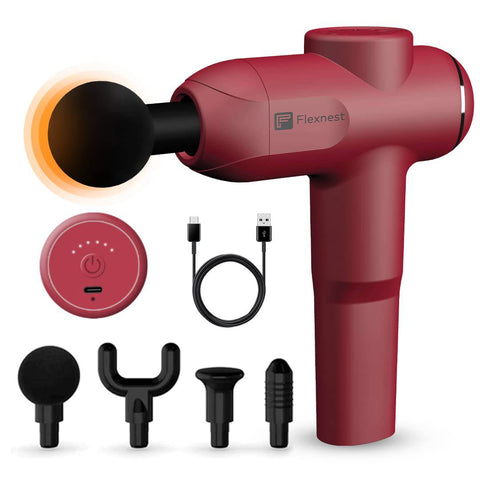 Flexnest Turbo Massage Gun with 4 Heads
Introducing the Turbo Massage Gun by Flexnest - the ultimate solution to sore muscles and body fatigue! Our German-designed massage gun boasts a premium build quality and a powerful motor that delivers deep tissue massage therapy to target areas of discomfort.

The Turbo Massage Gun comes with 4 different heads, each designed to target specific muscle groups and provide a customized massage experience. From the round head for large muscle groups to the bullet head for deep tissue therapy, the Turbo Massage Gun has you covered.

Experience the power and versatility of the Turbo Massage Gun by Flexnest today and say goodbye to muscle fatigue and soreness for good!