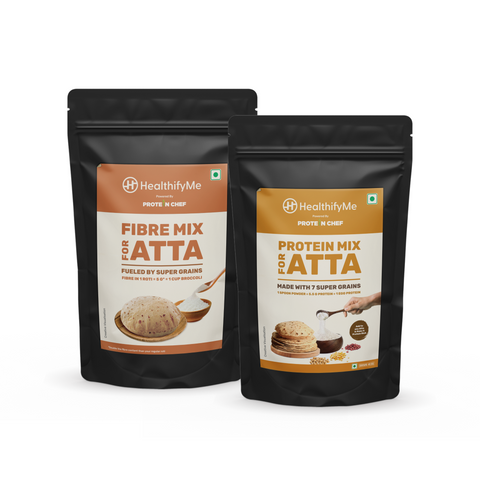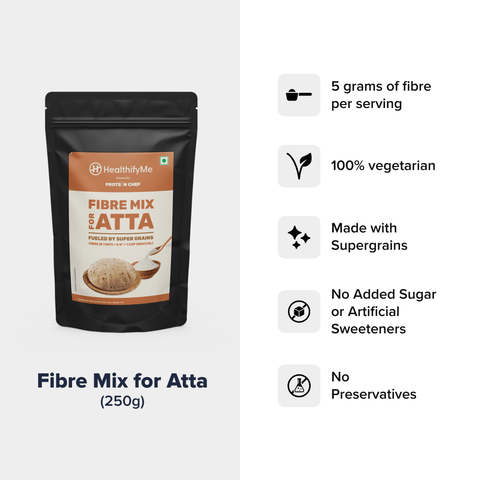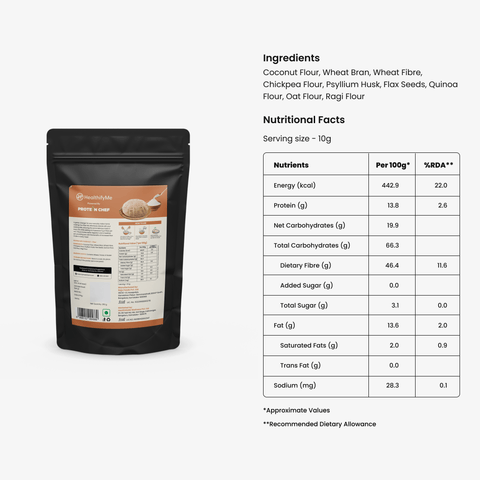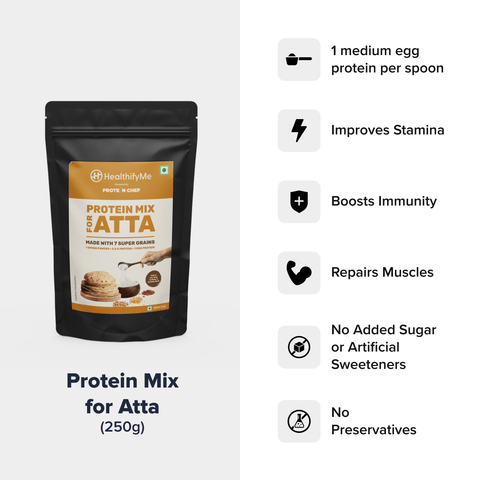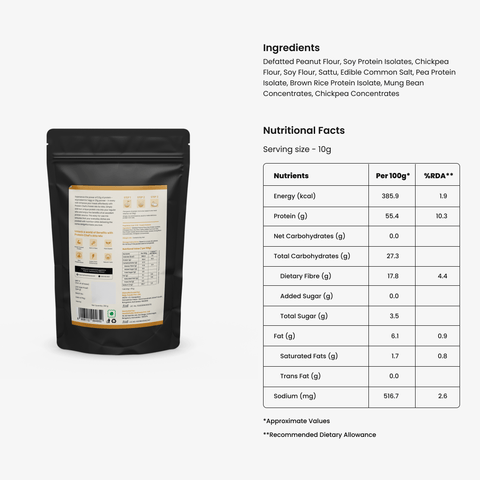 Atta Mix Kit
Introducing the HealthifyMe Atta Mix Kit - a remarkable upgrade for your kitchen essentials.Enhance your daily meals with ease by incorporating our Fibre Mix and Protein Mix. Crafted from the finest superfoods, these additions effortlessly enrich the fibre and protein content of your regular atta.

Elevate your diet with premium ingredients, fostering improved digestion, sustained energy levels, and overall well-being.
What's Inside the Kit?
Fibre Mix for Atta
Protein Mix for Atta
Delivery Info
• Get it within 7 days of ordering
We've Transformed Many, It's Your Turn Now!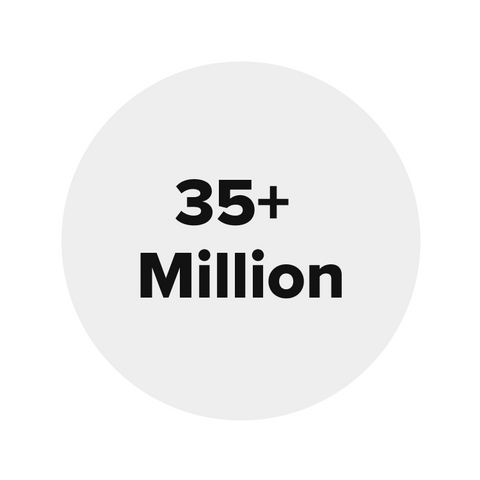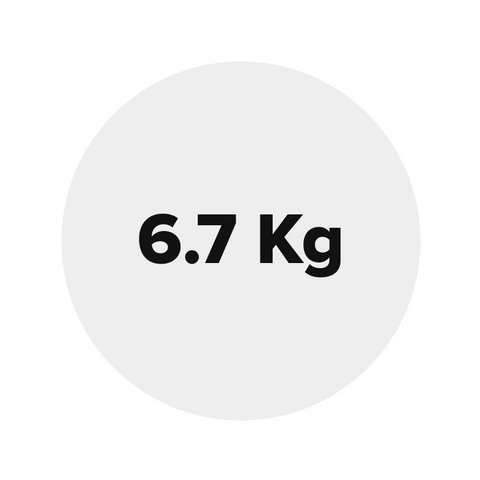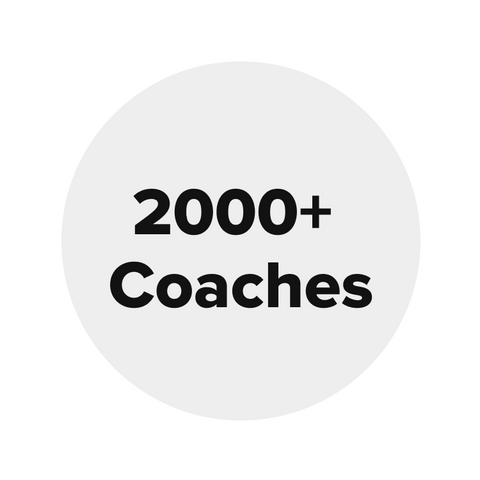 For Diet & Fitness Guidance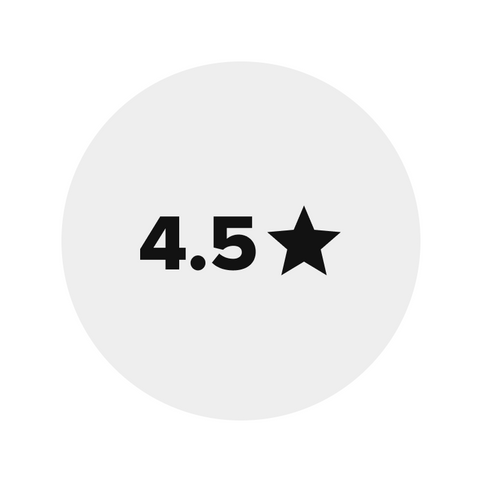 Rated on App Store & Play Store