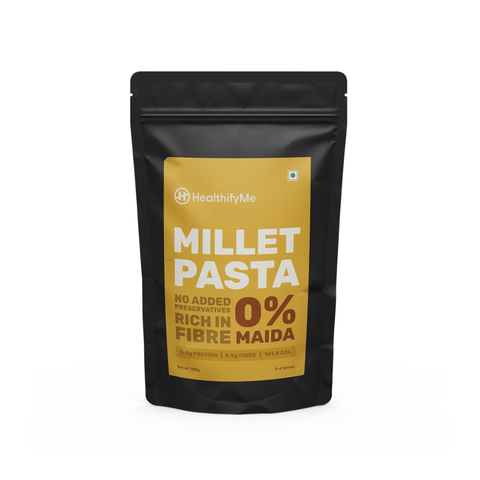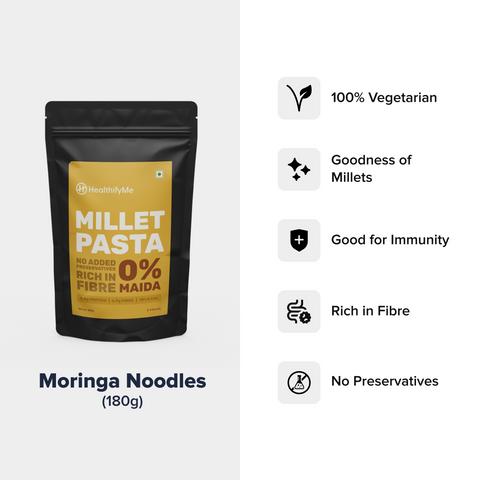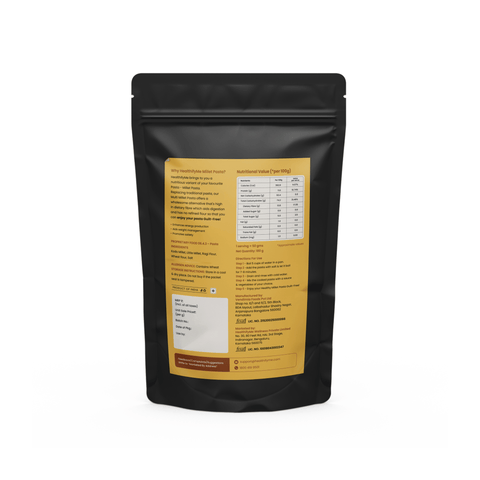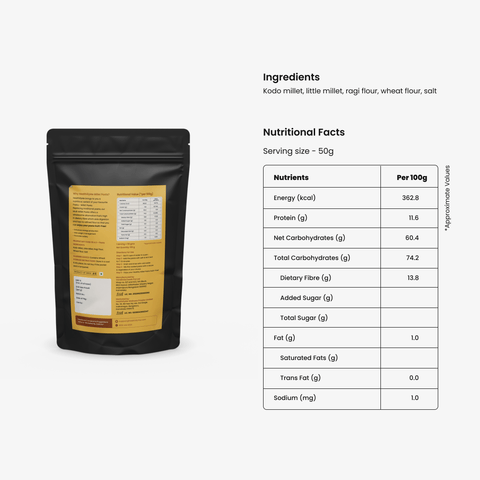 Multi Millet Pasta (180g)
Net Wt - 180g

HealthifyMe presents Multi Millet Pasta, a nutritious take on traditional pasta. With its high dietary fibre content aiding digestion and absence of refined flour, enjoy guilt-free indulgence. This pasta not only enhances energy production but also supports weight management while promoting a satisfying sense of fullness.
Ingredients
Kodo millet, Little millet, Ragi flour, Wheat flour, Salt
Delivery Info
• Get it within 7 days of ordering
We've Transformed Many, It's Your Turn Now!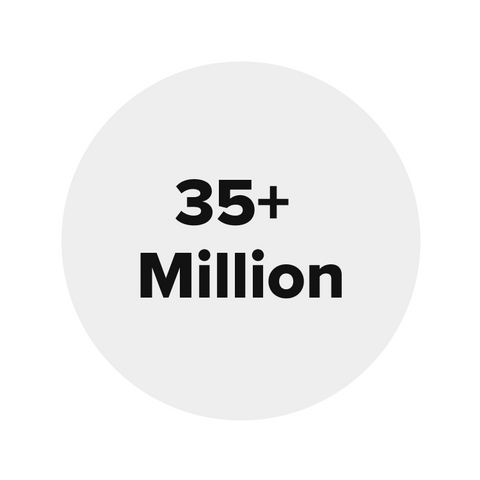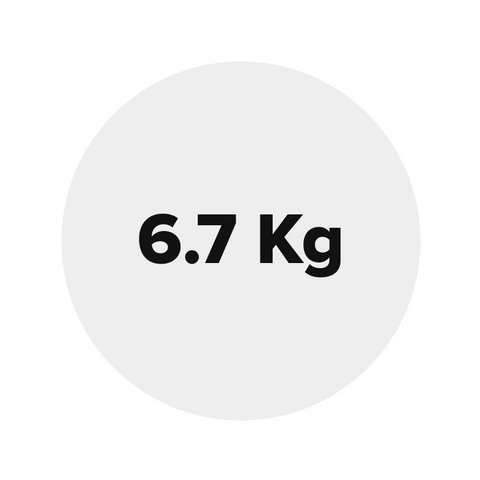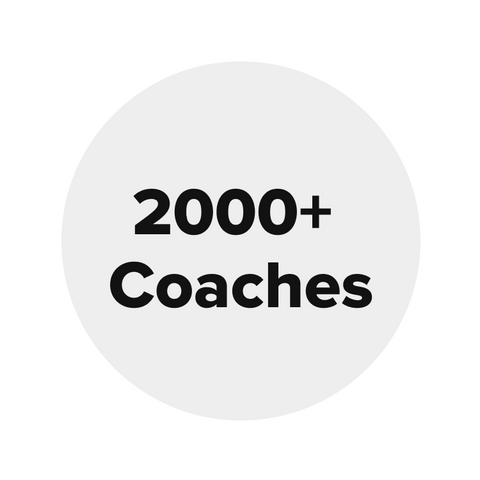 For Diet & Fitness Guidance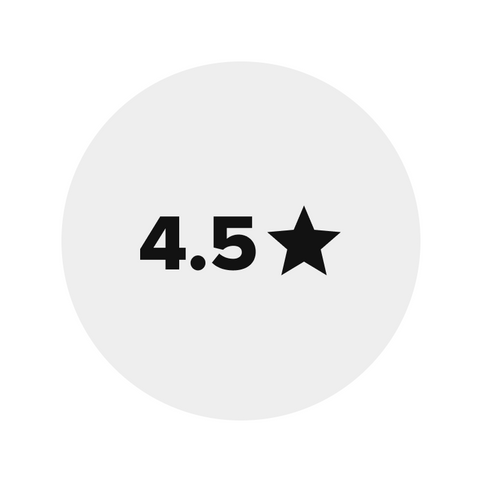 Rated on App Store & Play Store