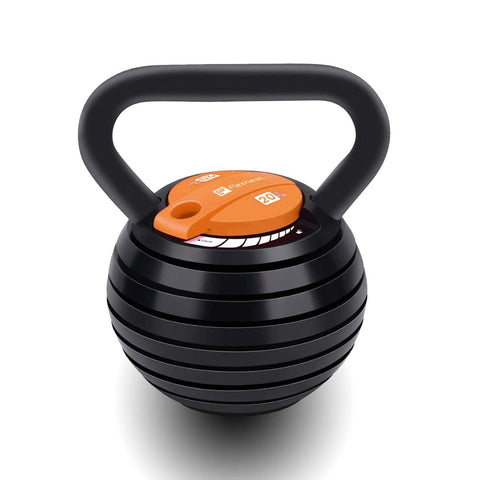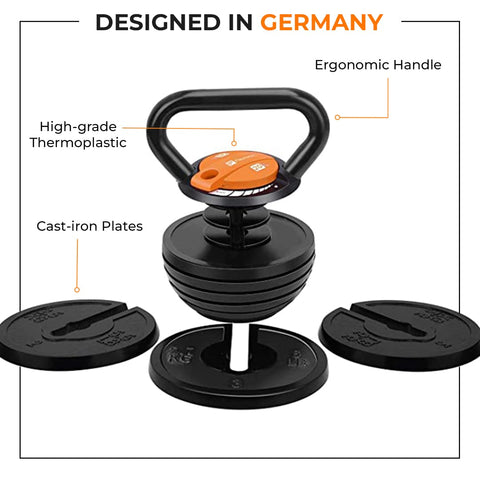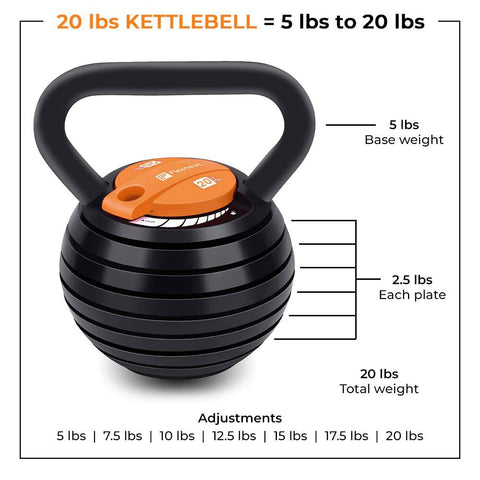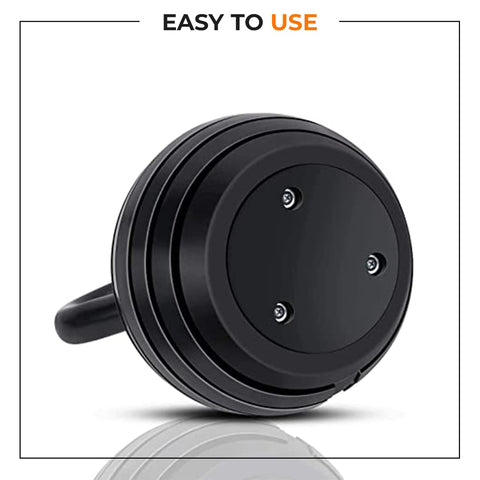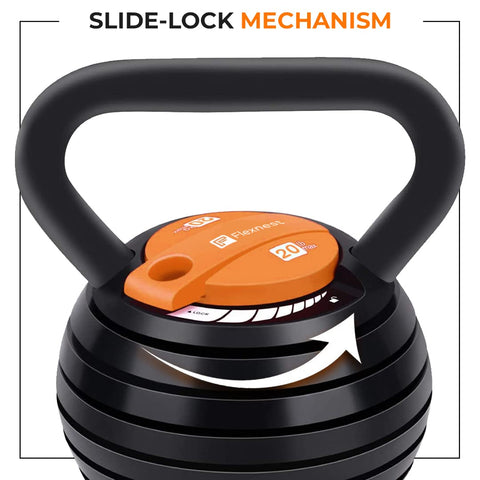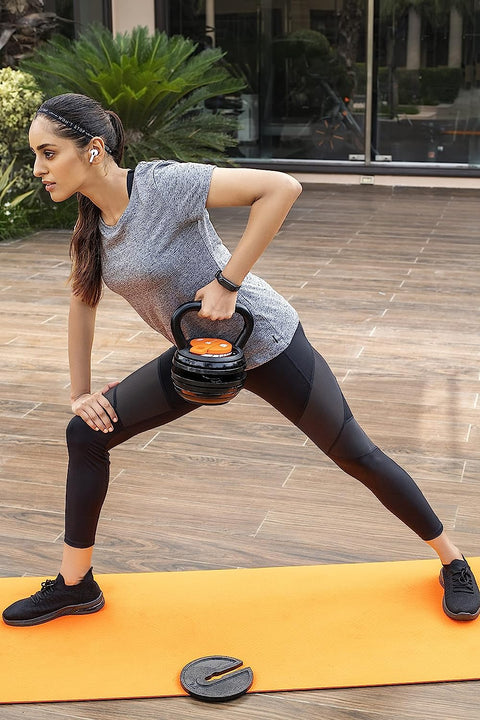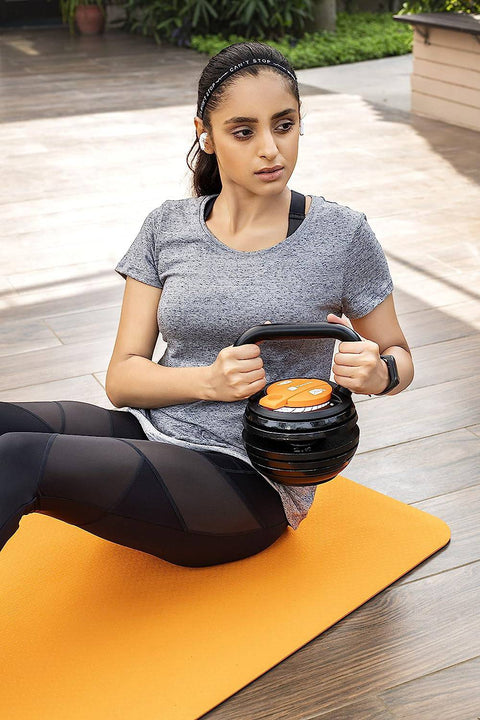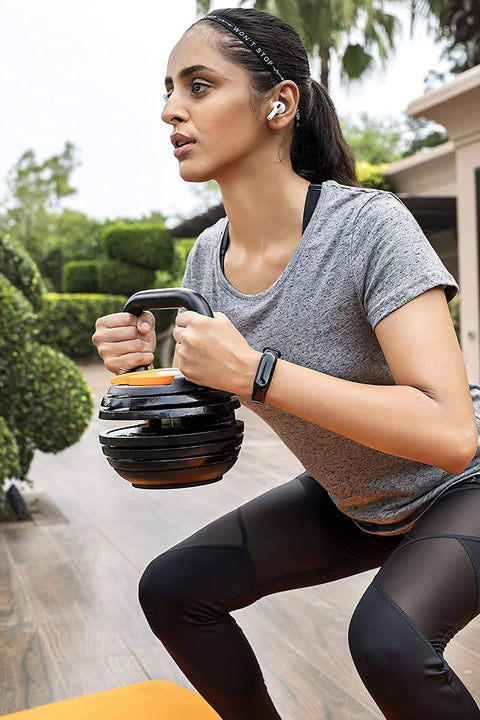 Flexnest Flexikettle Adjustable Kettlebell
The innovative FlexiKettle replaces 7 different sets of traditional kettlebells and combines them into 1 smart, easy-to-use FlexiKettle. It comes with an ergonomic handle and a weight selection dial to choose your desired weight level.
The FlexiKettle is available in 2 sizes - 20lb (9kg) and 40lb (18kg)
For the 20lb variant, weights adjust from 5 to 20 Lbs in 2.5 Lbs increments.
For the 40lb variant, weights adjust from 10 to 40 Lbs in 5 Lbs increments.